Hello, dear bookish folks! Yes, yes, I'm here. And as you can see, today post is slightly different than the usual, as it's missing the header and the introduction I'm used to write.
There's a reason for that, but if you read the title before diving in the post, you know why. I don't feel like it's worth to create an entire header for a hiatus announcement.
I feel like some of you are probably thinking: "about time, Camilla! You've been out of blogging shape for quite a bit."
And they would be very much right.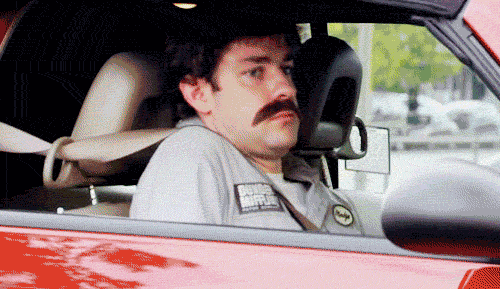 Since 2019 me and blog hit a difficult point, one in which my energy and organization are just… shit?
It usually went in this way: me announcing how much I was ready for a great month, saying how sorry I was that last month I got lost around and stopped publishing after the first week. Then repeat.
I reached the point, since summer is here, that I had to ask myself: Camilla, what the fuck are you doing? Is that the blogger you want to be? No, that's the answer.
A lot of things really didn't go as they should during 2019 and this year too. Put the pandemic aside, but I've been repeating that every year was going to be revolution year and fail in it.
I reached a point in my life when I'm suddenly 26 but I remember being an early 20. I'm still with my parents and I don't have any money to move on my own. Not that is super strange or an absurd reality in Italy, as all my same age friends are in my same situation.
But I can't stop thinking about my lacking driver license (two botched exams because of a state of deep panic), my family working around in a way that all my short lived jobs were related to their activities no matter my protests, my path into a fashion academy and me currently questioning if I really want to work in fashion (I do, but saying it's my bigger focus in life would be a lie).
The latter isn't the biggest problem of all, as I always managed to find a way to enjoy and cherish what I do: was it with plants, baking, drawing (I suck at drawing and this doesn't help), writing, blogging…. And so on.
But once I finished my three years in the academy, the time for the thesis came and while I've been lucky enough to know I can deliver it in November, I've been barely working on it.
I sit in front on the computer and all my energy drains. I've been trying a lot of things, aside from what I probably need (therapy, mental support, a new environment when I can work): keeping a journal, going out to clear my mind, buying my new comfort object of reactions against whatever puts me off (all the plant, folks!) and so on.
Same thing for the blog. Almost the same thing for the reading. But that's slightly different as my only issue is only about picking up the book, as I can totally read and finish a book in a matter of days. So, on that I'm not completely to trash.
Anyway, all of that was to say that I took a decision for me and my future (I don't know about that, but I suppose it will work out): I will be on hiatus until September. I'm taking the last two months of summer to stay away from the blog and do what a really need to do: my thesis.
I noticed that during my pause in June and July some new followers arrived on the blog. And for the sake of the older ones too, it's time to list down few things:
So, yes, I'm taking a definitive break until September. I do plan to be back in this late summer and start of autumn. My schedule will be probably not very tight, with two post (three in rare exceptions) for week. In this period, I won't blog hop. I'm just trying to concentrate on scheduling and blog ideas.
I'll try to be less active on social media in a useless way. Since a couple of years, I've been stuck on both Twitter and Instagram to 800 followers and so. While followers don't prove your quality as a blogger, it's kind of depressing because I feel like I didn't archive much.
I do plan to engage on Twitter much less but more meaningfully, so I'll be less active there.
I do plan to be back to post regular reviews on Goodreads as soon as I finish a novel (but this is not a certainty at all)
I want to focus a bit more on my Instagram. So, if you want to keep up with me, I'll be mostly active there. Remember that you can follow me on my bookish account @readerattic! Another thing: I would gladly love your support if you could follow my personal account too! There I post life update, some fashion, rare selfies, travel, food and plant pics. You can find me under the name of @cams.memoirs
I think I said pretty much all that I wanted. If I don't turn back straight up in September, I'll make my glorious (?) entrance in October and with luck I'll also be fully ready to join NaNoWriMo.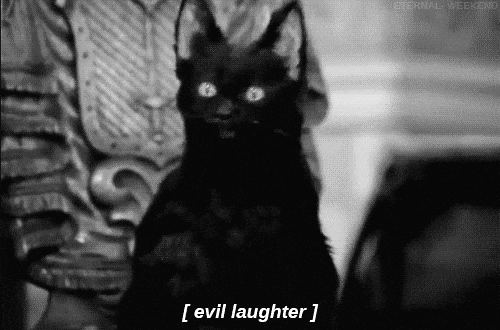 Also, I want to note down that I won't update my blog until the time to post again is coming back, so don't take, for example, the sidebar with my current reads updates as something to trust as I won't touch it.
Again, you can always send me a DM on Twitter, or if you want to interact with me more frequently, you can always find me on two Discord servers!
The one where I pass most of the time is Bookish Collision by Clo @Cuppa Clo. If you want in, you need to request an invite from her!
The servers are always open on my computer screen and, if you like gaming, at least one or two times a week I host a streaming in a server, where people are welcome to join and participate in the story game. At the moment, we already completed the first game of the Mass Effect trilogy, and right now we're playing the first game of the Life is Strange series.
Even if you don't like gaming, both servers are a nice place where you can meet new readers and just have fun!
For now, I think I said all that I've to, so we will see each other again in a few months. In the meanwhile, take care of yourself and have a lot of nice reads.