Hello there, bookish folks!
In the last recap I mentioned how much I felt off, how I needed to re-asset myself, and for a moment I did, but I didn't manage to keep up behind three posts.
Again, I don't want to give any promise on how I'll succeed in the blog posting again, but I'll try to give my best. And, to be honest, I was dubious about posting this recap because my March has been a pretty empty, but… also it couldn't hurt, right?
Let's hope this April will set in a new course I'm in desperate need of.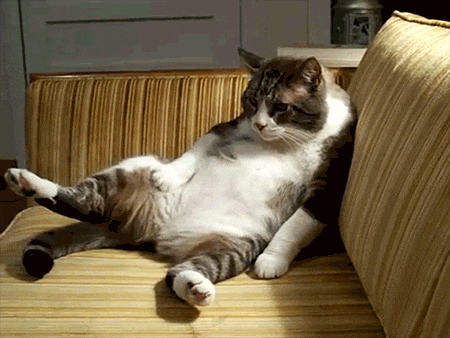 SEE THE CAT? I WAS THE CAT
OF BOOKS AND GOODREADS CHALLENGES
For a start, I managed to fall behind my reads. Nothing terrible, but I decided to give the chance to lower my challenge at 80 books and see if, returning back to reading regularly, I can manage to get ahed of my challenge and raise the number again. I still hope to reach 100 books or a bit more before the end of 2020.
So, what did I read during March? Only three books. Now allow me to hide in shame because that wasn't in my plans.
Sadder fact: they were just.. fine? The first one you see, which I can translate as The Secret of Riverview College, won't be translated since it was published only in Germany and Italy. It would make no sense for me to write about if less than half of you can access the title. But it has a lot of potential: we see a young teacher trying to rescue her lesbian student from a forced marriage with the same person who destroyed her family!
There was so much into this concept… but eh, it ended up being a bit weak. Enjoyable, but weak.
The other two books are both nonfictions. The Hedgewitch Book of Days was a nice read, despite the pretty constant assumption of heterornativity. You see, the book talk about integrating magic in everyday life especially if you have a family. It included useful suggestions, pretty easy to archive and also some nice recipes.
The Little Book of Crystals was another nice discovery! The book is very little and can fit in your hand, but it made me learn about some new crystals and stones. I definitely added some of them in the list of my writing project.
Since last months I haven't been at my max in terms of reading (a bit like everything else anyway) I decided to skip my monthly planned tbr and instead I'll let my random choices guide me, book after book.
The first novel I was planning to read was The Muse, but instead I joined Jayati in a buddy read of Renegades and everything is going smoothly so far.
WHAT DID I ARCHIVED SO FAR?
Well, first of all, here are two things I decided I'll not archive this year: getting a new tattoo and changing my hair.
Okay, I still want to do that but at the moment I'm not 100% at peace with my face. I've expectations that at the moment, mixed with a new haircut, just wouldn't happen at all. For the tattoo… I don't have the serenity to spend 100 euro and more without a thought. I do want to get a cat skull with grey smoke, in memory of my older cat that died last year. I want it to be a gorgeous work and that require 1) a good tattoo artist 2) money.
DON'T FORGET TO HUG YOUR CAT, AS THEY'RE STILL WITH YOU. OKAY, NOW I'M SAD
I'm making progress in deleting my Facebook. I'm currently waiting for it to finish and delete my pages, before deleting my account and then deactivating Messenger. I do plan to open a new one. I'm not sure about what I'm going to do with that, but I prefer having a little number of people in my contacts, adding folks I actually care about and I want them to access to my life, plus creating a space in which I can be open about who I'm without much of a taught. Maybe I'll add more bookish folks who feels comfortable at having me in their contacts?
Now, moving from that topic, you probably know what is happening in Italy. Being stuck in the house another month, after other two passed while preparing my exams, is just… not helping my mind.
I worked very little on my thesis and I've no idea how things will work out. At the moment I'm trying my best to catch up with what I've to do, but the situation isn't easy.
It doesn't help to see all the Twitter takes you can imagine, especially about my country by people that know absolutely nothing about its reality.
I really hope April will work out for me. As some sort of good luck wish, or me finding again my resolution, I decided to join CampNaNoWriMo! For this first day I don't think I'll actively write, but I will try to establish a bit the movement of the plot, how I'm going to start, what is going to happen first and I'm okay with writing down a really non perfect draft.
The funny thing is that I never gave so much thoughts to this new writing project, and maybe that's exactly what I needed to move on with my writing. This is also the first time I'll directly write in English, so it's definitely going to be an adventure.
WHAT DO YOU PLAN TO DO DURING APRIL? WHAT HAPPENED IN YOUR MARCH?