Hello, bookish folks! I hope you're well while I'm…. late with my exams. During these days I'll be mostly on my own while at home, because one of my parents will be out for a travel and the other at work.
I'm happy because I can regulate my needs without feeling judged, like when I take a small break from the exam project. But also, I'll have the dinner under my control. Still no idea what to cook for tonight anyway 😂
Anyway, time for a special thanks to Meeghan @Meeghan Reads! She tagged me and to be honest… the blog was totally in need of something relaxing and fun?
What is the longest amount of time you can comfortably go without picking up a book?
Uhm… maybe I should start hiding, because there's no lack of comfortability or the contrary. I can pass months without picking up a book and in one period of my life I didn't read for like three years!
Personally, I don't feel a pressure to read, but staying away from novels for quite a time makes me linger with melancholia because my mind overthinks.
Camilla, life is not so long, days pass, so many new books, wtf are you doing.
Yeah, that's kind of like how I feel sometimes. At the same time, I supress the need for stories with other narrative, usually videogames.
How many books do you carry on your person (or kindle) at any one time?
One at max. Unless I'm on a trip and I can take some pictures! In that case I try to bring with me as much as I can, without going overboard. But I admit that when I travel, I really take it to another level, which means bringing too many books or a reasonable number I'll never be able to read. Basically, a disaster.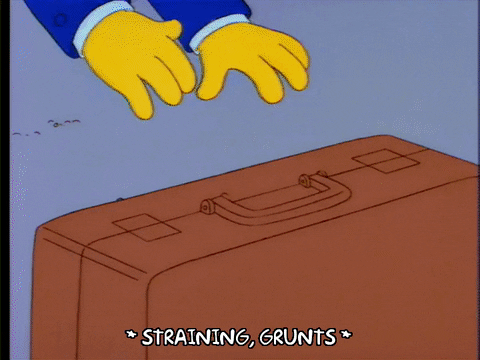 ME PRETENDING WITH MY PARENTS THAT HALF OF MY LUGGAGE ISN'T MADE OF BOOKS
Do you keep every book you ever buy/receive or are you happy to pass them on to make space for more?
In the past I was the major supporters of "I'll never leave my books" but during this year I realized how it wasn't worth to keep my hold on books I wasn't interested to read anymore or I didn't like.
Some were sold, others are still waiting outside my room. I had the idea to drop around my city all the books I don't want anymore, but… am I really going to punish random people with books I found awful or problematic?
How long would you spend in a bookshop on a standard visit?
It depends! Since in Italy, my city included, there are many bookshops that sell English book. Sometimes I do enter a bookshop but I get out empty handed. But if I find the right place, I can easily spend around 12 euros, at max 30 for two books.
I CAN MANAGE MY MONEY BUT… NOT ALWAYS, OKAY? ESPECIALLY, YOU SHOULD NEVER GIVE ME MONEY TO USE NEAR BOOKS
How much time per day do you actually spend reading?
I don't have a fixed quota. Sometimes I just don't read for days, while in others I simply sit down and try my best, even finishing some books. But in general, I try to read at least two hours a day in total, between breaks and everything else.
Where does the task "picking up a book" appear on your daily to-do list?
Not as much as it should! Like, very much not as it should. In the past I even spent three years without reading at all! At the moment, I can pass at max a month without reading, mostly because of my academy. I tire very easily.
How many books do you reckon you own in total, including ebooks?
Just recently I had the occasion to clean my room and I reorganized all my shelves. I ordered them by colours and finally I was able to establish that I own 144 physical books

LAST TIME I ORGANIZED THE SHLEVES. THEY REBELLED.
*
Approximately how often do you bring up books in conversation?
As much as I can! Really, if I can switch the conversation to books, I would do that every time. But sadly, it doesn't always work out as you wish, because the person you're talking too:
doesn't read
read books I hate with all my soul
read books that are far away from mine
in case they do actually read
What is the biggest book (page count) that you have finished reading?
Argh, because I don't remember! I'm fairly sure it was a book that counted around 500 pages or so. Sadly, I can't remember the title or what was about, but my bookish sense is telling me I definitely did read that kind of brick made of ink and pages. And nice cover art, hopefully.
Is there a book you had to get your hands on against all odds? i.e. searching through bookshops, online digging, etc.?
Not really. Some books I would be lucky to get my hands on, are old edition of books I want to read, but I know said editions are very hard to find by now. Usually it's about adult fantasy.
But I guess I can consider spotting nice English book in my country as "against the odds". In Rome there is a very well-furnished bookshop with what I need, but online sites are still my best friends.
A book you struggled to finish, but refused to DNF?
Oof, I can't fully remember. I think that Metro 2033 was one of those books, probably. It felt like advancing through immense quantity of characters on the verge of being saved and accomplice something, only to almost die few moments later.
In the end I reached the last page for discovering what would have happen, because wow… those characters were unlucky ones.
What are three of your main book goals for 2019?
Uhm… I don't really have one. 2019 has been a terrible year in term of books and I often don't feel any strength in me. Basically, I'm just trying to enjoy what I read during this year without too much stress.
At the start I had some goals, but I noticed how I was failing terribly. So… as I wrote, nothing really. I'm just glad I managed to read 33 books so far.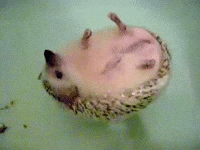 ME AND MY BOOKISH GOALS
Describe what books mean to you in five words
Magic that clear my mind.
Yeah, despite 2019 being a hard year in term of books, I noticed how reading is entering another dimension. My life isn't the fullest. I'm very into a routine, and I know how much I carve to read or live other adventures because my life hasn't much.
So, every time I fall into a book and a story, my mind clears from the swamp it may be and once I'm finished… I feel fresh and new.
Since I've been a bit out of the bloggin world, I'll tag some of my new followers and folks that recnetly interecated with my blog 🙂
So, I'll tag:
HOW MANY BOOKS DO YOU OWN? DO WE SHARE SOMETHING OR ARE WE THE EXACT OPPOSITE? WHAT ARE YOUR 2019 BOOKISH GOALS?