Hello again, fellow bookish folks. I'm writing this post while side watching a silent gameplay of Blair Witch. I'm slowly regretting it, but the game is not as scary as I thought… at least not for now.
This post was supposed to go up at least last week but I was not exactly in the mood. Sadly, I'm a lot behind my exam scheduling and I'm trying not to panic about it. One of the reasons why I will try to blog only at night and concentrate during the rest of the day. I really need to put out a turbo on my schedule.
Anyway, let's go on with this post, in which I won't talk about OUAL (despite things going great on that project), but I'll talk a bit about the worst thing I did to myself as a writer.
ARCHIVING PERFECTION
Working against myself as a baby writer was one of the first thing I did. I remember when my young naive mind was struck by Stephen King's method: write six perfect pages evereyday, so there was no need to polish it after.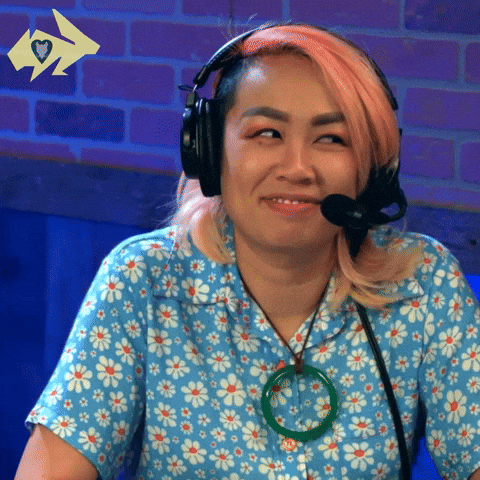 NOTHING TO ADD, RIGHT?
Worst advice ever. Now that I read so many "it's a draft, it doesn't have to be perfect", I know how much rules like the first one apply to few people. And if we really want to discuss about how "six perfect pages" don't make actually a good writer… well, let's not open the gate of salt.
Anyway, baby writer me wanted to get famous and successful, she wanted to aim high, get in the best places. I thought I could do it too, focusing enough to obtain a first amazing version.
Result? My mind ended up on fire and stress
EDITING WHEN IT WASN'T THE RIGHT TIME
I had the terrible habitude to finish a chapter, re-read it, correct it again and again. While it was somehow beneficial, because it helped me curate details useful for the upcoming chapters, it also damaged my fastness and also didn't give any energy or spirit for working more
STILL TALKING ABOUT EDITING….
I had some sudden moment in which I felt lost. I felt a loser, not good enough in her writing. I felt the sudden need to run back and so I did. During the semi-final writing of WIP I, multiple times I stopped at half of the novel and during an insecurity sprint I started to re-read since the first chapter.
A REPRESENTION OF MY WRITING PROCESS, BUT WITH CUTE HEDGEHOG
Useless to say I ended up in an editing circle. It was counterproductive, but at the same time it was one way in which I figured out what didn't work with WIP I. So, yes… even my anti-progress method had their good sides but directly sent me in a spiral without exit and that kept me from writing a final ending over and over for too much time.
CHANGE OVER 10 TIMES
No kidding if I say that WIP I had at least over 10 re-elaboration. Definitely it had at least three main change. You wouldn't recognize them as the same novel, if you were to confront those versions. See, again it was great because without all those revisions I wouldn't have got what WIP I is now.
Many writers often say that sometimes your wip may need even 10 drafts. Something I do agree. But at the same time, I realized how all those changes in WIP I were killing me off. I was fixating on one project, making it take a lot of my years without going really anywhere.
One of the reasons why I decided to put on hold the finished WIP I and dedicate myself to a new project
CHARACTERS. CHARACTERS EVERYWHERE
WIP I was a hell of a lesson for heavy cast. I remember the terrible problems I had to cut out useless characters, whose personality looked repetitive or the subplot behind useless.
At a certain point… I just did cut them off. I was surely liberating and in OUAL I'm actually keeping my cast small.
Another bad thing I did was going over the top with representation. I may be doing it again with OAUL, but I'm mostly keeping it the rep on the queer spectrum. Something I wasn't doing with WIP I and it was huge cause of stress. It took me time to realize I needed to aim lower and write about what I felt ready enough to represent. I also did the error to get overboard at the start, talking about certain characters in a way that I wasn't supposed to do and wasn't my place.
RESEARCHING BUT NOT AT THE RIGHT MOMENT
I don't get some writers that research after writing. I do get listing down a general outline, but research after writing is something that killed me off.
Reason why, now I do always research before going into my WIP. It requires time? Yes, it does, especially because I'm not the fastest of the bunch, but I learnt to go prepared in a novel before actually starting the first page.
I hate to work without having a base guide and also realized how much my books require having a solid background before even a tiny draft is lied down on the pages.
The lack of it, putting on a side such important part, completely destabilized the whole structure
DO WE HAVE SOMETHING IN COMMON? WHAT MISTAKE YOU USED TO MAKE AS A WRITER? WHICH ONE ARE YOU STILL MAKING? WHAT ARE YOU IMPROVING?