Hello, dear bookish folks! Today, in the second day of February, it's time to celebrate. And you know why? Because a new amazing project is now officially on!
I'm soon going to explain the event and their participants in a little intro. The initiative was put on quite fast. I admit that maybe I should have taken a little more time to make everything more comfortable for the other participants, but I'm really happy people decided to hop in.
And now, time for explanations!
The Bloggers in the Attic is a discussion chain. And what is a discussion chain? Well, it's pretty simple and with few steps.
Me and other eleven bloggers united together to discuss a common topic, covering the whole arc of February, and sharing our unique perspective. I created the initiative with the wish to create a discussion space that could explore a normal topic for different part of the world.
The rules to participate are pretty simple. So, if you ever wish to take part in the future discussion, please just comment under this introduction and first post. Every topic will be discussed bi-monthly, so the next round will be up in April. There's plenty of time to join in, but the best option is always to enter early. Also, take a look to the group banner 💖
Jere's a link to all the participants. Right now their post are still unpublished, so I'll update the current blog link with the discussion post, when time comes. But for now, you could totally go and give them a follow and your support! On the right side of their names, you can find:
On Twitter, do not forget to check the general tag of #DiscussionAttic and #DAFebruary for our monthly topic.
The month topic is about required reading. I can totally go on and telling you how we should try out to read more diverse, but this time I want to talk about it on different terms: how Italian teens are crushed into a situation and how little they're required to think critically.

When we touch the topic of required reading in schools, my country has a long history of failing.
I could point the finger to the teens and say: oh, see! See how ignorant they're? But no. I can definitely point the finger at my peers, watching them perpetuate the same ignorant pattern that many teens are accused to be the only representative. I can point even at the adults, whom somehow manage to be worst.
Italy is currently passing a long and repetitive history of failure in term of politics, culture, social. And how is that related to required reading in school? In my country's case, well, the answer is: it can be and a lot.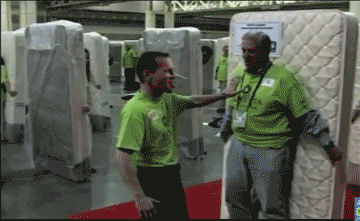 THE ITALIAN CHAIN OF ISSUE. NOTHING ESCAPE
It may seem a little thing, but it's not. Let's me make some example of required reading in my country. It's usual for students to memorize poetry by italian authors. It's also use to read the Divine Comedy by Dante, Ilyad and Odissey,  The Betrothed by Manzoni. Common is to pick some italian author or what we consider to be a classic and shove it to the students. The only thing they will ever get back, it's a grade and the doing of a resume in most of the cases. Some rarer cases, they will be captivated by the reads.
And while I remember the one time in which my classmate where deeply into Fu Mattia Pascal, I also don't remember much of trying to inspire a deep conversation out of it. And if you want to inspire a conversation, it's almost sure that good number of students would do that for grade only. This is part of Italian mindset: doing something only if their usefulness in return. But that's a deeper issue that will not explored here.
One problematic point is also getting the teens into a free required reading. For example, in many classes I was in, we got the chances to read our own book and get a resume. The result was that some people did a resume, but of the book's film and wrote down only half of it. Me and my classmate got an experience equal to zero.
MY INTERNAL REACTION A THE END OF EVERY REQUIRED READ
I remember when the class had to read a book no one was passionate about. No one incited us be. It was a story far away from us, even if set in our own country, written in dialect and also difficult to understand. We could had a comprehensive reading group in  class, but never happened. I ended up resuming the book to some classmate because they wanted to get a good grade, despite non having read it.
One time only we had to told about out summer's read. One girl belittled another for reading a fantasy book. Looks like it wasn't cultural enough. The girl got a little warning, but the amazing occasion to reflect on society, cultural standers, different genres and their impacts got away.
Also, let's take into examination The Hate You Give. Many young readers, teens included,  read it on their own. They loved it deeply but were also surprised by what is happening in America. Which not only isn't great on terms of global knowledge, but also show a great ignorance about our own country. Racism and police brutality against black people happens here too. Young readers got some awareness that challenged their views, but not enough to analyze their own society, draws parallels, take action.
MY GENERAL REACTION WHEN I SEE PEOPLE BEING LIKE: OH, THIS IS REALLY HAPPENING
While this can be up to debate, a good number of choices that could change the course of things, happen inside the school walls. Schools are supposed to give teens culture and a way to face the world, including a good dose of their own personal skills. But schools right now, in Italy, aren't doing the right job. How much of the lessons and the reading culture is actually challenging oppression and hate? How much of those involve the teen to shake up their ideas and see a problem? Or that the world is shouldn't be settled like it's now?
While some teens are able to find their own way up, it can't be said the same of everyone. How are they supposed to find their path? Where they do get critical sense? Because another common thing, is the general lack of education many teens display, and not only on cultural terms but also about: choices, political responsibility, civic duty, respect of other people, consent in sexual situation, human rights… You would be alarmed by the big number of young girls that do not realized to have been abused or even raped, because it's inculcated into them that is normal. Even in schools.
Italian society is pretty much set on allo cis hetero and white default. It's not a ground that challenge you to understand what is right or wrong, when a law is right or is discriminatory. Italy has a history of recycle old society norms, rejecting and getting outraged when fought back.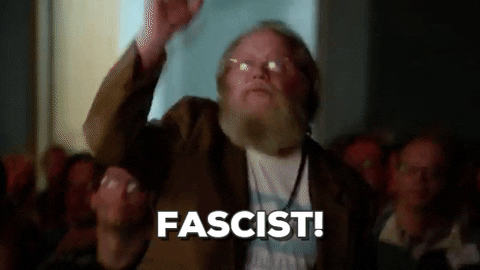 THE GIF SAID IT. NOT ME.
Right now my country is passing a period of darkness in terms of culture, politics and social. Let's take teens in analysis again. It's pretty easy to spot a teen sprouting racism around. It's also pretty easy to notice how what they say is the same thing that their parents keep repeating over and over. There also great issue about bullying, of teens against teachers, of teens against teens. The scale goes from vulgarity, to aggressive behaviour, to actual act of violence and threat of life. There's also entitlement.
The line between making a teen feel safe  to express their opinion and create a discourse in Italy is pretty much thin. It's very easy to pass from normal argumentation to getting an angry parents coming towards you because you rightly confronted their child. On the other part, it's pretty common to see a medium Italian adult degrade a teen to stupid and useless, to young to know even the most little things, someone who should submit to an authority even if it's ill intentioned or abusive.
It's a cycle that I've seen over and over in my country. There's a huge lack of creating a ground in which people can debate.  There's the lack of taking teen accountable for their behaviours. At the same time Italian adults  posses a strong superiority complex and white privilege. Any teen that confront them, is seen as a menace. You would probably remain surprised of the great number of adults ready to send teens to military school. The government would be also up to reintroduce forced lever.
How a school system that is based on an old society can work? It can't. Italian general culture doesn't support expanding to new books outside the classic. But proposing old concepts, very white an un-diverse views on the world is not the solution. Italian schools usually adopts the way of explaining how something is bad without making the actual effort to reaching an ampler view. For example, they will teach that racism is bad, but they will go further, exploring the different history of the world, teaching a less white history? No, they won't. It's very appalling, since the growing number of young Italian. Same things for books.
SENDING HELP SIGNAL MOOD IN A GIF
While teachers, the adults, are supposed to help the youths reaching out to new horizons, is equally true and maybe more realistic for teens to be the start of a change. On the less bright side, the people young teens may reach for choosing a book are equally unaware of important issue.
Required reading in school  can become a powerful weapon for young readers to organize creative class. The first obstacle, more than the collaboration of the actual teens, would be fitting such class inside the school program. Many school probably don't have money for that. Also, the class should be arranged to the student weight of study, or the whole purpose of being engaged to the read would go wasted.
I can bet my head that if teens are asked to bring a book to their class, a good number could bring well know problematic books, portraying them as romantic and right, instead of using those novels as a way to discuss issue in literature. Also, it's responsibility of the teacher to check those books, but what if the teacher is equally misinformed? One solution could be to reach out for book blogger, but I can even name the very famous and prominent bloggers that actively promote such books.
And how would be possible a discourse about a harmful book if the student get over protective about it? It's not the first time that a problematic book was contested by more aware book blogger and book tubers, only to get very insulting and aggressive replies.
A major issue would touch marginalized teens. Not only the misinformed ones but also the ones that are nearer to certain knowledge. How can they freely talk about issue dear to them in required reads, or express their hurt if a hostile environment? Why do teachers never take this into consideration?
The system of required reading in Italy doesn't really offer much of a space to young readers. While some older books can still work as a piece of our culture, creating a key to understand our time, delineate what we approve or dislike, there is a long process currently going on.
The possibility to obtain a true and free discussion with a classic required read, or the chance to discuss a book picked by the student, are pretty scarce. In Italy, as we say, it's another issue that is like a snake that keeps going in circle, biting its own tail.  I doubt I can propose a solution, just a series of thoughts and a wall, that may fall down one brick at time only if a student or a teacher decided to make a step forward.  And smash the block with a book.
The first post discussion of the chain is over. I'm not sure how I've handled the discussion, this being the first I ever made in such terms.
But don't forget to go and check the upcoming post of Kal@Reader Voracious that will be up the fourth of this same month!
HOW IS THE REQUIRED READING SYSTEM IN YOUR COUNTRY? WHO ARE THE PEOPLE THAT SHOULD RESOLVE THE ISSUE? WHAT'S THE BEST APPROACH FOR YOU?