Hello, dear bookworm and it's time for the first revelation that I was planning to make. WELCOME TO THE WIP CHRONICLES.
Or a really uncreative name but also very fitting one for the situation. In this writer mini features, I'll update you all on my WIP, some funny facts, some research update I managed. I want to thanks the dear Kal @Reader Voracious , because I remember that she was very positive about this… and so here we are.
YES, YES. THANK YOU. VERY NICE.
It may end to be a monthly feature, if luck will support me along managing time. I really hope you will enjoy this first official try 🙂
Also, remember that you can check the previous and similar post with the NaNoWriMo special:
THE PINTEREST BOARDS ARE EXPLODING
If you like to write your WIP using the help of images, Pinterest is your best friend. Or best helper.
I even have two different accounts, one in which I archive all the useful images, and another in which I create my boards. And just recently I went kinda mad on my pinterest archive section with …. dresses.
Like, I really went overboard. I took a moment to organize again all my outfits board, dividing them by colors and then, inside the boards, I created section for concepts. It's not only useful for my study (fashion academy and such) but also I discovered a bunch of very talented designers!
Majority of the design I picked for my boards, are bridals while I didn't like that much pret-à-porter designs. I've listed down some interesting names, but I've still more to add.
Let's start with a bit of order from India. I discovered the designs of Tarun Tahiliani and… I love it. Love it so much. Also, I gave a little sneak peek of where he studied, and damn! I wish I had the occasion to get so much formation. Maybe after academy I'll manage to enrich myself a bit more.
Anyway, see?! It's simply amazing!
I also got the chance to check out some works from Arsalan Iqbal. I need to re-see his design because I found some online but didn't strike me… but there also some other magnificent things? Is that I didn't find a good quality image. Anyway, looks like he may be from Pakistan? The Facebook page of the store, says it's located in Karachi, a city in Pakistan.
Also, I confirm that Dolce & Gabbana outfits are the one from which I will take inspirations for what I call Nation One. They're very extra but also very italian. I was on the moment to drop it because of the recent campaign by the designers. They both proved to be racist and with a good deal of interiorized homophobia, but is not like I'm buying their things or aggressively promoting them.
Another designer you may want to check is the house Azzi and Osta from Beirut. Their designs are modern oriented but full of luxury and dreamy gown.
SO MANY PERSONALITY TESTS
I decided to take my time and try out some personality test. I tought, at first, as a brilliant idea to figure more my characters. But soon I realized how 16 types of personality, in a heavy cast of major and minor characters… can be repetitive.
I took around five test, answering as I was the characters, but at a certain point I realized how much certain personality types kept reappearing. It couldn't work. So, I assigned some types with the test and the other following their major personality trait or how I imagined them. I consulted a little guide to figure out what personality could work better with their carreer or supposed roles in the novel.
So, in total, I've:
one:  INTP, INFJ, ESTJ, ESFP, ENTJ, ISTP, ISFP, ESTP, ISFJ
two: ISTJ
Time for some funny fact!
I took a test for my MC, thinking: do not let your personality into this! Let her have their own! Result? She has my same personality. She a INTP-T. And one side of me is like oh, crap and the other is pretty proud because her personality (but also mine) made her, if we listen to one my beta reader, a "cold person and opportunistic". Which I take as a compliment because I like the idea of a possible unlikable protagonist.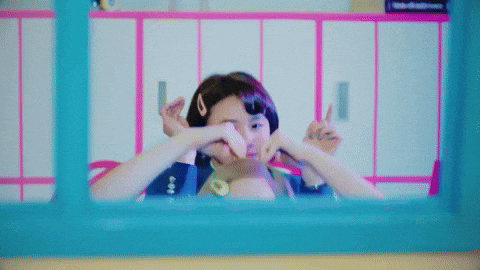 ME WHEN SOMEONE WILL BE: "THIS PROTAGONIST IS UNLIKABLE"
The second main character, inspired by my best friend, at the start got a different result from the one I was imagining. Her personality still enter in the diplomats section, as a ENFP. But since I wanted to be true to my best friend, I still decided to work on her a INFJ. I like the idea to get a second chance to check her, also because my current research are focused on her ethnic roots and such.
All the rest of them come a bit of surprise and a bit not. The section of strength and weakness in the personality analysis were useful to figure out which would have suit better my characters. For example. I would have never saw my ISTP as such. I would have put him in the Analyst section. Then, when I went to check the section I cited above… is suited him very well? Especially the weakness part. If I know my character, he saw the weakness as his strong point about which is very prideful about.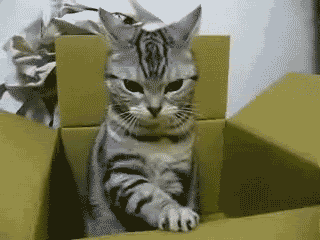 THE AMOUNT OF GRUMPY CATS AND OWLS THAT COULD BE HIM IS OUTSTANDING
I had a surprise for my two ISTJ. While i know them inside my mind, I would have never guessed to see both as ISTJ. On the other side, it suits them very well? Like, what? And with this result, I appreciate the fact that I see them as very not similar. Those characters were also, at the start, the only romantic couple of the whole novel. I don't know if I'm still going to maintain them as such or not, since romance is definitely put aside in my writing.  They were also wrote as an up and down relationship, full of arguments and distance. And maybe is possible that them having the same personality type could be the unconscious reason why I wrote their relationship as such?
I FOUND THE GHOSTS!
Just recently I finished the book dedicated to mythology. It was a nightmare because a lot of the text got lost into details I don't want to use in my novel. Mostly are religious and I won't take anything from another religion.
But, on terms of discovering little things I could blend and use: HELL YES!
Now, the book wasn't really clear on that but I found the interesting notion of a Death King, also called  as a world protector, mostly because of his role as death bringer. He was described has a half bird, with four red eyes.  I did research on the internet to clarify the point of the book and I hope that my future mythology books are going to bring clarity.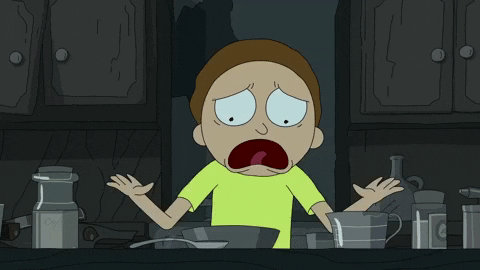 THIS IS MY FACE WHEN I'M REALIZING HOW THE BOOKS I WANT TO READ AREN'T REACHABLE
I found out that a death related mythical creature, with four eyes, are dogs that guard the path the dead must walk to reach Yama (in Hinduism defined as the god of death, ancestor and who judge the souls). On the same page, I also noticed that there is a possible variation, where the hounds are represented in the form of birds. But in this case they call the dead to Yama's city.
I think that the book I read, focused especially not on modern mythology and religion, but to the archaic forms of both, maybe had some hints that our modern site do not report, or the author messed up with something.
The same non fiction text, cited something about a cult of the sun and such star being seen as a symbol of the circle of life, since it bring out the day but destroy it when it goes out, bringing the night. It was just a little line but I found pretty interesting and can work well with the few ideas I already wrote down.  There was also a reference to the earth, being seen a the Mother Whom Support.
The last part of the book became pretty interesting because it talked about spirits: how the spirit of the drowned infest the rivers, how whirlpools even have their own, and that inundation are considered to be caused by demons.
THAT'S ME EVERYTIME I FOUND A NOVEL THAT TALKS ABOUT SUPERNATURAL BEINGS
Entering the morbid side, there was also the mention that even illness had their kind of worship and title. For example, the famine was called the Hunger Mother. On terms of worshipping and sacred, the text went on about how certain families considered to have particular relationship with certain animals, refusing to eat their flesh. Basically the animal works like some kind of totem and it makes sense because some animals are considered to be symbols or vehicles for the gods.
The fun part for me was about the ghosts. The book nominated some:
the masan (on the internet described also a vampire and/or the ghost of a child) whom haunt the cemeteries and prefer the feed on the children's energy
the acheri that some source mistook for being part of the Native American folklore. The acheri is said to be the ghost of a little girl who was left to die or abused. Looks like they descend from the mountains to spread death and sickeness
the airi, the spirit of someone who died while hunting. The book didn't explore it further but I noticed there's a more ampler and informative section on an encyclopedia of ghosts I spotted recently.
Keeping on with the research lead me to start Feast and Fast: A History of Food in India by Colleen Taylor Sen. Reviews aren't many but looks like is a very good text? I hope so. The preface helped me to list down the city I plotted for the nation, reaching the number of eight. Now, since I don't know where this nation will head to (aside one book for sure), I may need to narrow down to five or six cities.
I'm just 35 pages inside the book but I already got some interesting info. It's really well packed in every page. I'm not sure I'm going to use everything I note down, but I like to learn stuff. For example, I learnt the division of seasons by their old Sanskrit names.
On food terms, I just went over the fruit part and learn a bit about a fruit called amla. Looks like such fruit is pretty common and sometimes it get cooked like a candied fruit. I really wish that one day I'll get a chance to try. I learnt also about two other fruits, jamon and bael. Looks like the last one is also considered sacred by Hindu people.
I'm still proceeding in my research, but that's a bit of what I learnt around. I hope that next time I'll have the chance to talk about some other interesting discoveries!
DO YOU KNOW ANYTHING ABOUT THE SUBJECT I TOUCHED? DID I GOT SOMETHING WRONG? SOMETHING THAT INTERESTED YOU? DID YOU EVER DID PERSONALITY TEST FOR YOUR CHARACTERS?