Hello dear bookish folks! Happy new day of Bookending Winter event! Finally my time has come and I'm officially a host. For this day and the next two. Isn't that exciting?
Anyway, since I suck terribly at intros, I will just say that I'm really happy about this and I hope you will all participate to my prompts. I'll do my best to pass by your post but I can't promise I'll reach you all.
But let's start the fun!
This it the event logo. Remember to display it somewhere in your post if you take part into the prompts
Today's theme is Winter Market and there is the lovely prompt exlenations for today's theme:
Choose a world or more than one, and describe its Winter Market. What commerciants would sell? Which toys, sweet treat, and other nice objects?
I took me a bit of time to choose the right world but in the end I decided to stay in our world… kind of. I had a moment in which I thought: what kind of Christmas can have other species in our world? Do we share festivities or not? Do they take part in them?
What about the Avicen from The Girl at Midnight? 
Imagine their nest, hidden in the big city of New York, where they can craft their own designs and things to sell. And do not let me start on the things they got around all the world.
I imagine moving around the initially dark alleys underground, but as soon as we reach a plaza or bigger space, fairy lights start to shine around, spanding warm vibes all around.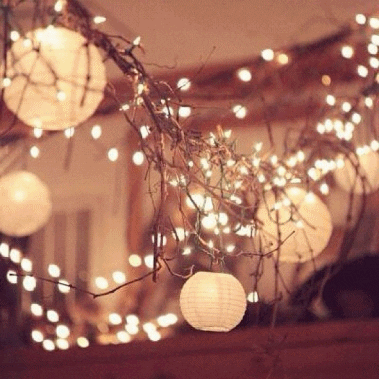 FAIRY LIGHTS ARE ALL MY LIFE. FIGHT ME.
The smell of roasted chestnut and caramel is in the air. Avicen works around the positions, creating delicious packet and big bars of dried fruit mixed with soon to be solid caramel. Appel gets coated, but not only in caramel, but also in melted chocolate and then sprinkled with hazelnut.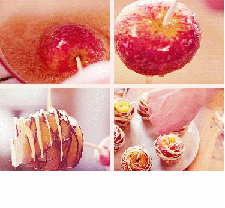 DO YOU RELATE? BECAUSE I DO
Chocolate is melted and mixed to become a beverage or rested inside a bowl where it's possible to dip whatever Avicens desire to eat. Some little jar of species can be found there and there, to be sprinkled over. Other cup contains cream and mismatched spoon, ready for use, laying next to those.
Avicens that took their time to travel around, had brought back particular sweet from different nations, but a lot of their work is devoted towards shaped cookies, reproducing winter birds with icing and nice mythical figures of plumage and snowflakes.
A lot of dedication is oriented towards the children. Many handmade dolls, created with scraps of fabric and poor materials, but decorated with plumages (maybe the one they lose?), things accumulated during the year. In the middle of those strange peluches, there are some toys of our world but wooden one are not lacking. Little automatic mechanism work to make them moves, sprinting around.
OKAY, THIS IS NOT WHAT I HAD IN MY MIND BUT THERE'S A SERIOUS LACK OF WOODEN TOYS GIFS
Books with Christmas and winter-ish covers are also sold in various places, while handmade bookmarks, created with the Avicens have found, and reciting a quote from the novel, are sold along it. Some pages are dusty, but no one cares. Books are precious.
In corners, around little improved heater, adults sits and tell stories, maybe their own versions of winter tales. I really wonder how Avicens' season tales would ever be. I can see them playing with shadows or lighting mini firecrackers for light, creating the atmosphere, distributing hot beverage.
FOR REASONS I'VE THIS IMAGE OF AN ADULT AVICENS GETTING A BIT ON TOO MUCH WINTER ALCOL AND GETTING AWAY WITH STORIES, NARRATING THEM WITH THIS KIND OF INTENSITY
Sometimes, shining or rusty, bells rings around and for brief moments a group of chanting voice raise over the chatter, not so high to be heard outside their secure liar.
On the last day of their winter market, I can feel their voices growing as the midnight approaches and the bells suddenly start to ring all together, little gift exchanged and maybe some Secret Santa celebrated.
DO YOU THINK AVICENS WOULD HAVE SOME SIMILAR WINTER MARKET? WHAT WOULD YOU ADD? SOMETHING IS MISSING? THERE'S SOMETHING IN PARTICULAR, IN YOUR COUNTRY WINTER MARKETS?