Hello, dear bookworms! How are you all? Today is great news time!  (Btw, I know I should try a better into, but I'm not that good at those) .
Anyway, today is Blogoween presentation day ❤ If you have been around some other blogs, there's the chance that I got a glimpse of it or read the title of related post. Now it's my turn to spread the great news, plus some important information for the upcoming events.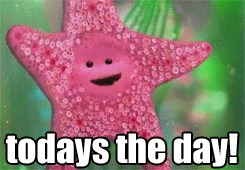 WHAT IS BLOGOWEEN?
Blogoween is a special event hosted by some book bloggers, with related theme post, prompts and such that will take place during the whole month of October.
HOW TO TAKE PART?
First of all, keep in mind to follow the link that will led you to a subscription post, where you will have to make some choices about how are you going to take part to Blogoween.
For making thing ruled by order, you  will have to make some choice, aka pick you level. There are three levels of participation, dived into:
LEVEL 1 – 13 days of Blogoween || You can picks 13 days of your choice (no need to be consecutive) to post yout Blogoween themed post.
LEVEL 2 – Pumpikin and Spice || You can post from day 24 th to the 32st, with a total of seven posts. The post are consecutive and you have to post on Halloween.
LEVEL 3 – Ghosted || You will have to post everyday and mix autumn themes too, if you want. If you realize that following this level is too hard for you, you can go back and take parte to level 1.
SOME OTHER INFOS
You can choose your own prompts, from reviews to discussion, list, tags… or invent your own prompts. But if don't want to think too much about it, remember that the whole month will be guided by the hosts prompts.
OF HOSTS, WEEKS AND PROMPTS
Here's the list of the weeks and the respective hosts:
1st WEEK    
2nd WEEK
Camilla @The Reader in the attic (ME!) || 8th – 10th
Lauren @Northern Plunder || 11th – 14th
3rd WEEK
4th WEEK
5th WEEK
THE PROMTPS
I've no idea if the other participants have all shared their prompts on their blog, but you can get the entire list thanks to Clo's post that you can find here.
Now, here are mine:
8th – Gory Magical Sweet || Create one or more snacks (sweet or savoury) and a drink (if you want), all must be Halloween themed. Should be created with a mix of common food elements and parts of our beloved mythical and magical creatures. Just to be clear: things like rainbow unicorn sparkles aren't gory. Get morbid.
9 th – Bookish Monster Bender || You're transported in various book but a bad surprise awaits you. Everything is horror and death, because a monster version has taken over the story.

Prompt objective is to do a monster bender version of book characters. You can choose who you want and imagine a dark horror version of their novel (you can add or not your ideas about the horror – re-written blurb or "how things went wrong") and themselves. But the main thing to do is create a monster out of bookish characters. I suggest you look up on the internet a bit of the videogame Bloodborne for monster aesthetic inspiration. Oh, and don't hesitate to add yourself to the scenery, survival weapons included. Or die.

10 th – Local Supernatural that Demands a Book || Share your local stories of ghosts, supernatural and what happens round your area. Either where you live, or nearby; can also share your own personal scary experience. These are the stories which you think, deserve their own novel – could add a blurb to the story. Can share as many stories as you wish as long they're: horror/supernatural/scary/ghostly etc.
Also, do not forget to share the even on Twitter and use the hashtag #Blogoween to spread the news 🙂
ARE YOU GOING TO PARTECIPATE? ANY INTERESTING PROMPT OR YOU WANT TO GO ON YOUR OWN?