Hello, dear bookworms! How are you all? As usual, today I'm not exactly in the mood for an introduction, but I'll try to keep everything kinda brief.
This is much more a "You can do it post" instead then a usual recap, but I'm feeling down about how this year went for me. I just… don't feel. Anyway, here I'm with what happened during August.
ACTUALLY ME WHEN PEOPLE ARE GOING TO NOTICE HOW THE "MY READS" SECTION IS MISSING FROM THIS RECAP.
During this month I didn't write much for the blog, so if you're interested to check some of the blog's posts of this month, you will find:
Now, for the other bloggers, here's few posts that I managed to read during this month and I found pretty interesting:
On writing I didn't move much, but I almost ended a book that was vital to my researches. It's a touristic guide that helped me a lot with architecture inspirations, because it had quite a bunch of illustration and such about buildings, temples…
It helped me figuring out the main city and so regions of a future country I'm gonna set part of the last novels of my series, but those country are also related to one of my POC characters, so it's was good to see more of their world.
I have still a lot of work to do but I'm fine with it. Just early this day I realized how much writing made me nervous instead of serene. I probably need to study more, research more and also re-try again to write in English.
Also, I'm having new thoughts about publishing in my country. I realized how much it will be difficult to get published as a European writer by US publishers. At max I can reach UK agents and publishers. Right now not so many writers (also because of social issue) don't get a deal and I can pretty imagine that is difficult for them, to be listened in their own country… I'm probably out of the game. But I need to reach for some agents and learn from them the actual possibilities of getting published.
At the same time, I'm getting into the fact that, despite the appeal of being published by a publisher, the indie way is not that bad. Also because I saw plenty of cases in which indie authors get recognition. What scares me a bit is not getting the help, aka editors, that published authors can get. But I've found an italian girl who is currently working as editor and beta reader…. so, I'm not going to give up. Plus, I need to find a good auto publishing platform, cover artists, somebody who can print the book if I need to.
In the end? I'm taking my time.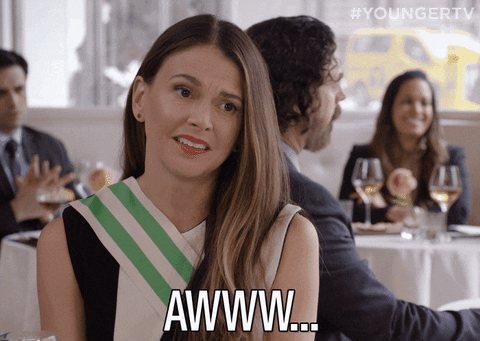 ME SPEAKING AT MYSELF ABOUT MY CURRENT WIP SITUATION. PRETTY CLEAR ON ITS OWN
I'd my first job, after years. Finally. I don't want to dwell on how much I don't feel like I'm independent, because a lot is related to family stuff, own self-esteem, my own anxiety and other serious stuff. Anyway, I think I did kinda good. I did coffees, cappuccinos and such, some ice cream. I realized that I'm able to do a lot of things.
I realized that mE and the cash section, along with maths, really don't work. I cannot do maths. My brain literally stops and panics. I need to explore a bit more this issue, because I should be able to do basic maths. But looks like I can't. I feel extremely strange when I see people doing maths counts around me without too much difficulties.
On the anxiety and family things, I realized that anyway my mother is going to weaponize a lot what I told her against me everytime she's pissed of me… basically deciding that I don't to agree with her.
About that, I'm also doing little introspection about myself. I'm quite used to heard about how much terrible I'm and… I don't know if it's right, wrong, or maybe it's still kinda truthful but also not. I cannot be that bad. Yeah, I get to be super harsh and aggressive, I've my own superiority complex and some other issue. At the same time people around me (my friend) never saw me as harsh, bad, aggressive… while for my parent I'm. Yet, with such parent I've a love/hate relationship and living with them everyday… you can kinda get that maybe is not the healthiest thing for me. So, I don't know anymore how to feel about my own person. A part of me knows there are issueS to work on, because I don't want to be that horrible person my parents always throw at me when they're angry at me, but at the same time I passed a long time of my life seeing people telling me how disgusting I'm, what loser I was (bullism here) and such led me to be really done about taming me.
ANOTHER PIC OF ME WHILE A ROLL AROUND IN LIFE TRYING TO FIGURE OUT… SOMETHING.
Like trying to accept me fully, bad and good. I felt like I passed the biggest part of my life letting myself rot in a place and I don't want to do it anymore. Maybe random anger burst aren't such a great solution but I'm starting to embracing also my anger, since I've people always telling me to tone down even when they're were saying inhumane things (like  laughing at suicide news. Yeah, that happened).
This time I'll not raise my goal to high. Instead of focusing on what I want to archive completely, like if I don't finish it is not valid, I want to focus on what I can get during this month. My points will be kinda general, in this case.
On my body side, I noticed how I cannot keep a strict diet. I want a piece of cake? I'll get it. But I'll not try to overload my day with possible food that might raise my weight. I may or may not do exercise during the day, but I'll try to count my calories as much as I can. And remember.
For my WIP I want to go on with research and get useful information. I will not focusing on the quantity of books but the quantity of great stuff I read.
I will read without stressing on the quantity but focusing on the fact of reading. I need to pick up the book and do it.
I want to be a bit more alive on social media and try to tweet more nice stuff. I need a moment of peace for myself.
Work on my exams in an efficient way. Fast and precise.
Scheduling for the blog. I always says I will but I end up doing good for the first days and then doing a mess for the rest.
HOW WAS YOUR MONTH? WHAT DID YOU READ? DID YOU ARCHIVE SOMETHING? DID YOU ENJOYED SUMMER OR NOT?