Hello, dear bookish folks! Hope you're ready for this new month since I'm not.
This is my first post after the little hiatus I took because of some not so nice stuff (that some of you have notice on Twitter).  This time I've not so much to say and the month was a lot less busy and productive than what I wanted.
Plus I just checked my last post and this is the first recap that I make after February. Or at least that's what come up from my research. So, an award to me for actually being a regular blogger.
This month was another in which I screamed to myself HOW MANY BOOKS I WAS GOING TO READ. And it was a lie. As usual. It's almost becoming fun. But there's one positive thing. I realized that unless I was going to stop doing everything else and just read… I will never read 200 by the end of the year.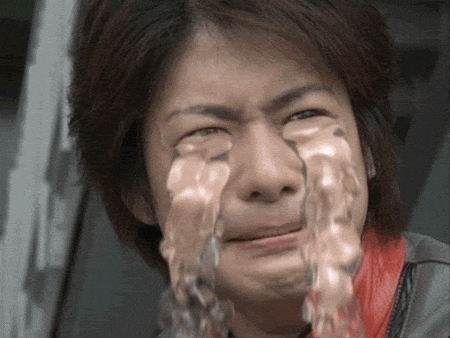 I'm still trying to improve my schedule since the first of January. And I'm doing a mess. So, this I lowered my goal to 70 books. I'm currently really behind, only at 20% of the challenge. So, I'm kinda sucking with my general read and with research too. (Let's talk about the writing stuff later)
Anyway, this month I read:
The Case for Jamie and I've also reviewed it! Also, I discovered tha the Charlotte Holmes trilogy has actually a fourth book coming out next year! Cavallaro herself confirmed it ❤
Nothing but Sky that was one of the many eArc I got approved out of nowhere and I'm still drowning in them The review is coming this month and trust that it would a positive one.
Reclaming Shilo Snow is another eArc and sequel of The Evaporation of Sofi Snow. Looks like I'm one of the few that liked this doulogy… but okay. Anyway, it's an interesting sci-fi with a lot of brain-hacking.
Stalking Jack the Ripper for the Cursed Book Club created by Marta on Twitter. It was an okay read… I've not so much to say and I'm going to publish the review during this week, so just keep your attention up.
The Hazel Wood  was a huge success, instead. I really really really liked this one! I also reviewed it, so if you want to read in-depth my opinion, please go to check it out.
ON MY SIDE
Starting from the next recap there's going to be a book haul  section too, but this time: I forgot to take picture of the novel and I'm not so sure which books are from this month or from March. Yes, my memory is not okay.
So, instead, it's time for a little recap of what I published:
Now, time for some goals! I've reach 236 followers! Even when I stopped posting for a bit, people followed me anyway. That was really amazing.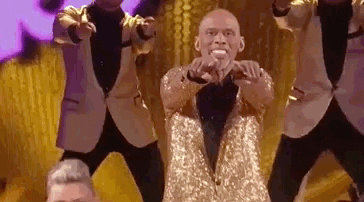 I want to reach at least 300 followers by June, so I'll try my best with regular post, interesting topic and so. I've already wrote down everything that I'm going to publish. The point is sticking to it. AND SCHEDULE,. Something I failed miserably. I know that I'm going to spend the night doing it. I KNOW
I'm kinda okay with Twitter and Instagram. The first has up and downs and I'm slowly trying to be much more active. I'm still not sure how to move with more activist tweets, because I get anxious for everything I've to say . And me anxious = upcoming mess. So, I'm in a moment in which I'm going to tweet nice stuff and share words from more competent people than me.
For Instagram I took the good decision to drop photo challenges (even if they're really useful) and just take picture like I want to. I don't know where this is going to guide me but I hope that the path will be good.
Also, Caro @The Book Chesire Cat nominated me for… somebody tells me the official name because I forgot it and:
I've no idea that it was a thing. I'm so inside the community that I don't know things. I suck.
For the same very reason I'm deeply sorry that I didn't nominate someone, but I will try to don't do the same for the next round.
AROUND THE OTHER BLOGS
Now, it's time for other bloggers to shine! I've still some review to visit, but here is the list of some interesting post that I read during April: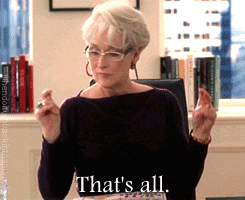 Now, if everything goes smoothly, I'll always add a writing section about my progress. I'm still reviewing my first novel and at the moment:
I'm slowly adding a new first chapter for world building and add some amazing sweet food from Tuscany.
I'm translating my book in English because searching for an agent and even submitting a novel to be reviewed cost so many money that I don't want to think about it
I'm still doing my research for one of my characters. I've a big list of books about India, also about architecture and stuff like that because I'm pretty sure that I will try to set one of the last book of the series in a place inspired by India. The current set form the first novel is inspired by Italy.
I'm re-working on some character boards to get inspirations but some boards remained awfully little with images. I need to work much more on some characters.
I was wondering if it's the case to share some snippets but I know that this might be a way to expose my novel and so to invalidate publication. Like, for example that's a "law" of italian publisher.
For the upcoming month I've made a list of goals. I've decided that I will not look back to my last goals because it might just gonna give a major setback feeling.
FOR MY BODY
I've decided to keep a diet, maybe not rigorously but sure with a certain criteria and respect of it. Starting from tomorrow
I will do some excercise at least one a week or two I'm really busy or not in the mood. Some years ago I lost a lot of weight doing the 30 day challenge. Before you jump at me, I know that is not healthy but I just modified the exercise type and number for my body. Along with a diet, I felt much better and my health was stable and good.
FOR MY HEALTH
I'm going to do some exams and see if the neurologist is going to take off my epilepsy meds. Is possible that the medicine has repaired the damage (even if I've epilepsy since I was a child). Meaning that unless I really stress myself to the limit, and I'm quite strong, I shouldn't get any seizure.
I'm quite glad of it because the meds really slowed my metabolism and made my hormones act out of control. I got a male like hair on my chin. All of it  is ruining my skin. So another point is to get IPL.
Plus I'm gonna see my doctor something about my mental health and where I can check some free place to get consultations or just to talk.
Also, I'm going to see some vaccine thing, since in Italy a lot of folks are ignorant goats that don't vaccine their sons and daughter. Meaning that measles is now around again and a lot of people died because the herd immunity drastically declined.
GENERAL
stay constant with the academy stuff for the exams. Tomorrow I will write down all the things to do and make a schedule again
plan the final details for my London trip
see at least one museum with an interesting show
go to Jew neighbour  of Rome with one of my friend to make her taste a type of sweet that is made by a jewish bakery.
BLOGGING
schedule with regularity
comment on other blogs with a certain regularity too
And yes, I'm making a TBR for the next month, which is kinda the same as usual. But figure that I've been approved for some eArcs, so I'll definitely read some other books that here are not figured. I'm planning to read a physical book that I've and an eArc. First of all I'm reading Ruin and Rising (not in the picture). For some reasons I feel super slow while reading it…
Anyway, my first priority after it is probably to read an eArc I was approved ages ago and then straight to This Savage Dawn, because is really the last book of a trilogy and I need to finish at least a series.
This month has been quite okay. Even if I've some bad moments. For sure all of those helped me to set some priorities about me and my family. So I come to decide how I finally feel about them. I may love them but I don't respect them one bit.
I've a difficult character, I know… but at the same time I cannot help, now, to ask myself if this idea of me was implanted by them (especially my mother) inside me. She likes to say what monster I'm everything we fight. I'm starting to think that a lot of how I feel toward myself is the result of some bad rhetoric I'm internalized inside me.
Yes, I'm really re-viewing myself and how the others perceive me. Funny thing is that only my parent think I'm unpleasant. That also made me think that from the outside, to people who I see on general base, and don't live everyday of my life, I might be more outgoing and relaxed. So, I'm asking to myself how much living everyday with the same people is affecting me. Also, in case I'm right, it will only prove my desire to have a house on my own where to stay me, books and cats.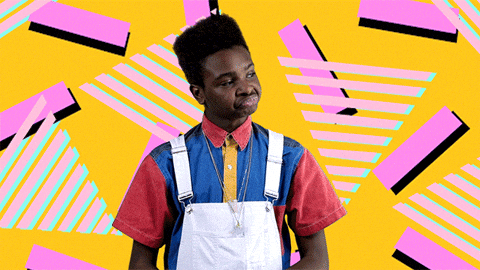 For the rest I've done quite okay. I'm planning to go to YALC and I think I might succeed. I've already made a tbr that I'm starting from June on, mostly in ebooks. I'm probably going to purchase the books at the fair, if it's possible.
Other interesting thing from this month is that I went with a friend of mine to a meeting for bi e pan people, that felt excluded and invalidated by community. It happens a lot in Italy. It's a heavy argument that regard trans, aro and ace people too… and I don't feel like discussing it now.
Anyway, the people in the group were really nice but since ace people have no easy time in the community, I kept my identity as vague. Maybe next time I'll talk in extend about it with them. But sure it's not a group that really suit me but sure it's good for my friend. So, I'm happy that I went there.
HOW WAS YOUR MONTH? SOMETHING INTERESTING? HOW YOUR READS WENT? GOT AN INTERESTING HAUL? DO YOU HAVE A WIP?