First of all, in this introduction I want to cite Evelina @Avalinah's Books and Pamela @Reverie Society because thanks to their useful post (that you will find under the tag of newbloggers101) they gave an idea for a book discussion about Bookstagram.
Now, before going on, I want to ask you a question: are interested to features dedicated to bookstagram in general?
I'm not super up these idea, because there are tons of blogs that already wrote "how to bookstagramming". And I prefer to discuss more on the bookstagram's general aspects and some parts of the people who goes around there. Anyway, let me know about what are you interested to read about bookstagram. The inside of bookstagram. Like gossips. Or me being bitter at it.
As I wrote in the introduction, the idea came from a post about props by Evelina and Pamela, and how much people actually worry how to do a proper bookstagram. That made me think and also remember of a post that I read ages ago. That post gave me anxiety. That post made me think how much some bookstagram people may be in need to descend on heart once again and realize that mortals are around them.
I'm being over dramatic here, but is just to put in the mood. In the end, I came to realizing that is highly probable that the majority of big bookstagrammers will come to you and write down a long list of everything that you need to do bookstagram like you should, to be a real bookstagrammer. And now I feel all their eyes on me really badly as I say: ALL LIES.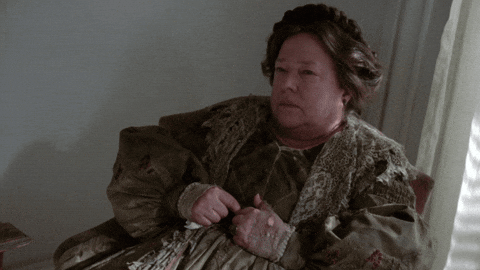 Kind of. To be fair, all the shiny things that you should need, starting from a camera and arriving to props are useful and will help you, but if don't have them it's not the end. First of all because we're losing the main meaning of bookstagram: sharing pretty book pictures and discuss peacefully, like in a hippie dream, of books.
Because yes, if you're entering the bookstagram world with the intention to bring around the book Twitter mode of discussion… you're gonna fail.  So, not the place for delicate or raw discussion, neither activism. But also, if you're not up to being exposed to constant promotion, is another not for you. Unless you select the accounts to follow with great attention.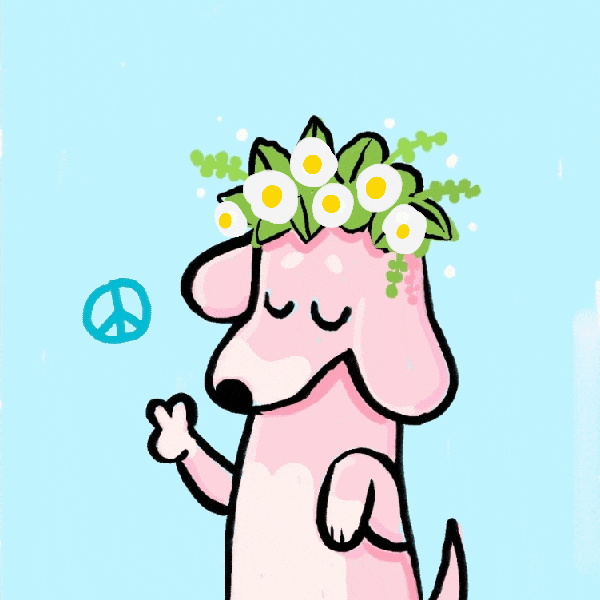 This gif kinda summarize bookstagram's mode.
Since I read around many post about how bloggers feel quite not so sure about bookstagram, seeing it as the place of mostly economical privilege, I must say that I'm quite privileged too, meaning that I can have access to some props and books without giving it too much thoughts. Even if I still have to do it with moderation. So, if you think that I missed some point in the post, please let me know.
After stating those facts, which might have or not ruined your idea of bookstagram, here we're with what are lies what are truths. Basically everything is a lie, meaning that you can bookstagram even without them or just by being creative, but at the same time having all those things will give a help or an advantage.
PHOTOCAMERAS
Before even starting to find a place where to take your shots, you need something useful to take pictures. You will find bookstagrammer that have incredible photo cameras and with them they take amazing shots. This is the first obstacle. Because the quality of the pictures will help you, But not everyone can actually put hands on a photo camera. This shouldn't stop you. Don't let anyone tell you otherwise, because:
having an amazing photo camera doesn't actually buy photography skills. You can have an aesthetic eye or not. You may catch amazing lights but failing at compositions. If you're not able to use what is around you or the object in your hands…  that's something that only arrive with practice
there's no shame in taking pictures with your phone. If your phone has a good camera, here's your first kit. I did for years.  Weren't my pictures so great as much as the one taken with a Canon? Yes, they lacked of resolutions. But I was still a bookstagrammer.
Recently I passed to photo camera. I was lucky that I had this occasion. That improved the quality of the pictures itself but didn't really change my account situation. I didn't suddenly became famous. I'm still a little account with a long path ahead. So, yes,  better camera helps because higher quality will attract more people, but none of them will arrive for sure and if your pics sucks in general. Basically "my photocamera is bigger than yours so everything works better" is a bookstagram lie.
Yes, if your phone camera is not great you might have some problem because  – let's be blunt, even harsh, here  – low quality pics will not make far. But maybe, under specific sale condition or places you will be able to find something that will suits without getting broke. The market is big.
Yet, not everyone can be easily get any of those and I will say just this: take your pictures how you want and how you can. None of this should keep you out of bookstagram.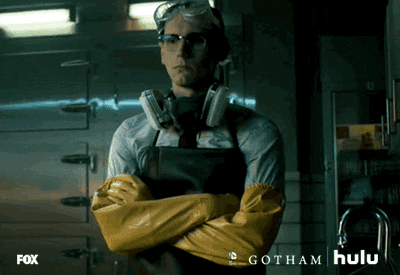 BACKGROUNDS, PHOTOGRAPHY KITS AND APPS
Sometimes you will see around many amazing backgrounds where the bookstagrammers will take their picture: a wood piece, a brick wall, something white and comfy… Just recently I discovered that Mini Backdrops was the favorite site by bookstagrammers. But is closing.
But this doesn't stop you to get your backdrops. A table, a wall behind you, even your floor if it's cute and if you get some tutorial you can create one yourself. Bricolage is waiting for you. Plus, never ever forget of white sheets! White bed sheets are lifesaver!
Some people even get some ligthbox… okay I don't know the proper name but digit photo, light and stuff and you will get what I mean. If you have a place were you can get natural lights, you're okay. I never used any of those and my lights are still good. Or at least looks good to me and no one really found them bad. So, never forget that the weather and the sun are your natural friends.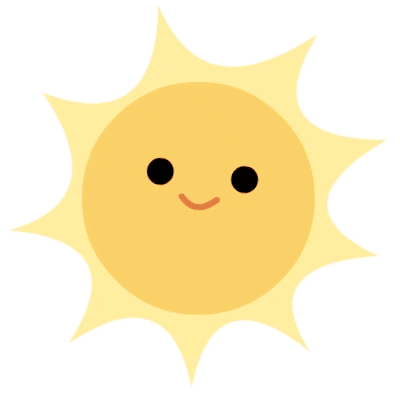 Now the apps. You might use Instagram itself, or some free apps like Snapseed or VSCO, or even Photoshop. All of those are free and you can get them from a normal app store. Unless your country has some kind of restriction that limits your access to apps, you should be fine. Also, even if you cannot reach the cited apps, the online editing options for pics are vast and out there the perfection solution for you is waiting.
But also, never forget that some picture (this from my humble opinion) if taken rightly really need from little to zero editing. Because they're beautiful like they are. I mean, would you edit the pic of  panorama, taken in a sunny day, where everything looks fine? I don't think so.
PROPS
And now we are to one of the things that looks like put future bookstagrammer in crisis. All around will open the magic of amazing bookshop, and if you're a fan of bookish goodies… good luck to you, my dears. Another blunt time here: let's admit that a part of your feed will get some benefit showing some of the most loved goodies that will move around you. Yet don't forget that those shops hosts "rep searches" where you can propose yourself as a representation of their brand. And this will probably make you enter inside the merch side of bookstagramming.
But props don't stops to candles, bookmarks, funko pops and other things. There are pillow, eyeglasses, sunglasses, earrings, bags, notebooks, daily life objects, your breakfast, your snack, a simple minimalist white mug, coffee… Old things in your house can be a nice props.
And don't forget the outside. Yes, this may vary from where you live and how you can move, but a garden, a park, a nearby natural site… or the street where you live. Getting pictures in public might be a little embarrassing and it's not for everybody, but is an idea. The world outside is a big free prop. Also, if it's allowed, in the park you can pick up leaves or flowers to dry.
But don't forget cheap shops around your city. Again, things differ from where you live and your own personal condition, but there's always a way to find some beautiful fake flowers that will help your main theme forever. At the same time minimalistic isn't bad and the main focus of the pic can remain the book. Close up shots don't need much more than the book itself.
And yourself. You're the prop. Your outfits are the prop. Even your hairs can be a prop! Other people can model for you while you take the pic. Your loved ones can always become a useful help.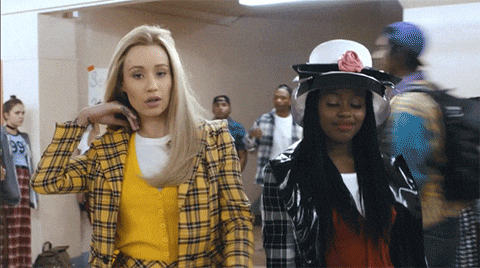 All of this for saying: you don't need the most expensive props you see around the be a cool bookstagrammer. So "my props are much expensive than yours" doesn't work in the bookstagram world.
CAPTIONS, TAGS AND PHOTO CHALLENGES
Some people will say that caption are everything and THEY ARE RIGHT.  At least this one isn't a lie. Write decent caption. Write something nice and interesting, ask questions. Be yourself. You can chat about your life too. Find other accounts and interacts.
Don't be that bookstagrammer that write down two lines, unless you're in a hurry or for various reasons, just for the sake a likes. You will get the likes, but still… That doesn't mean that I've to write a poem but is always good to write down some lines  and questions about your current read. Or you can use the photochallenge prompt of the day as a way to discuss.
And use tags wisely. There are never too many tags when you start. But another thing that is not a must are photo challenges. Those can help to be featured on bigger accounts or just to take inspiration from the daily prompts. But none of those are mandatory. There are many accounts that feature the monthly challenges.- Or maybe you can find some accounts – usually the bigger – that organize some nice challenges and features the pics on the own feed and stories for a bit.  Still, photochallenges aren't mandatory. Sometimes your own creativity is the best.
In the end, bookstagramming should a nice things to increase your love for photography and something that relax your mind. The major point is that if you never start you will never get to try to bookstagram in your own way, with your method and what you can dispose of.
Is just a start that will lead to improvement with time and is also personal. You're going to have some artistic crisis during time, but there's not a master list of how to be bookstagrammer. It will grow with time and no one should gatekeep you from starting.
 WHAT DO YOU THINK OF THIS POST? DO YOU FEEL LIKE SOME BOOKSTAGRAM PUT UP MANY EXPECTATIONS, ENDING WITH KEEPING AWAY PEOPLE FROM TRYING TO ENJOY THE COMMUNITY? DO YOU AGREE OR DISAGREE WITH ME?