Hello, readers! How are you? The new year is here and my birthday! I'm officialy 24. Not that I partied hasrd as I should, but now I'm older. Honestly I'm not really focusing on that, but on the fact that a new year is full of occasion.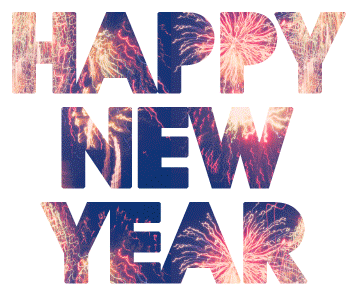 Did you noticed that the blog theme is now a new one? Hope you like it. I'm gonna do some monthly change during the whole year, but I'm gonna talk about this in another post. Maybe. I don't see it as a big deal.
Anyway, here's my list of resolutions and goals for this 2018. That's a fatc. I mean, I'm 24. I cannot say anymore: hey, will do that later. Just no. I'm an adult, yet I don't really feel like one, at least not if I look up at the propor definition and idea that society has of adults.
REAL LIFE 
COMPLETE THE BUCKET LIST || During 2017 I wrote down a list of thing to complete. While I managed to realize two points of the list, I've so many things to do. There are both difficult and easy project and I don't care if I'm going to complete things from just one type or a mix of both. The important is that I want to get down at least ten of them. 
Just to name a few of the objectives:
respect Camilla's rules. Is a list of little morals and quotes written by me for keeping me cheered up and strong. I'm gonna try to live by them as much as I can
take driver license
do the volunteer somewhere or helping people
create a curriculum
do camping
riding a horse again, at least one time
do a morning walk with the fog
do a second tattoo
travel, alone, with a friend. Just a travel
take part to the queer Pride here in Rome, since Ian McKellen will be there as the main guide
see a film in a open space
visit the Oktoberfest – even if it's not the original one
go to the opera
visit a street fair
go inside a haunted house
drink apple cider. I never have the occasion
eat a caramelized apple, or with chocolate
see more museum. I see an exposition? I go there without thinking too much
TAKING CARE OF MYSELF || During 2017 I realized that I like myself. I like myself even if I'm fat and overweight. Yet I've few moments in which I don't appreciate myself, like looking at my pics and thinking: why am so big? But this ins't a major deal. I can live with me.
Yet, sometimes I feel like  I would feel mentally and physically bettere in a slimmer body.  I remembred how staying on diet made me feel lees heavy and 2017 has been a year in which stress and more weight always came together. It's an habit I want to destroy.
So, I want to:
keep myself on a normal diet and do exercise when I can or don't feel too much tired
do regular treatment along with the diet
go to the doctor and check few facts
keep out my stress, my anxiety and some other dark part of my mind… that I'm not really open to discuss right now.
FRIENDSHIP IN REAL LIFE AND THE INTERNET || One point that I really find precious: find more friends. I'm gonna be selective, maybe even cruel with my sudden goodbyes but I don't want to go back to certain types of friendship where I felt more like something more. Two friends gave me this big impression and I finallt realize how much some aspect of our relationship were toxic and damaging me. From now both will be only superficial friendships. I need to stay out.
What I want is to find more alike people, both in real both in the internet. I'm quite envy of all this amazing internet friendship I saw around. I want to concentrate on Instagram, were people are always super open. I'm glad of having found the group of international bloggers ❤ Honestly, I'm someone that is usual really close with her definition of friendship but I'm going to be definitely more open.
 RESPECT MY SCHEDULE || My life need a schedule. That's is. And I'm super bad at sticking at it. But I  must. I lost too much time on silly things instead of focusing of the things that I should do. From now one I must change my habits.
ON THE BLOG
PUBLISH REVIEW AFTER FINISHING THE BOOK || I've so many, so many, so many, review that I must write that I don't even know how I will do it. Maybe there will be more extra post during the weeks, but I really want to do this before having a super long list of review to write down.
 PUBLISH AT LEAST TWO POST A WEEK || This is one of the must important. I need to keep up and scheduling is the key. Not a mistery here, right? But is not easy as it seems and I feel like this 2018 is gonna be so busy….
BE ACTIVE ON OTHER PEOPLE BLOGS || Commenting, commenting and commenting. I'm so sorry to all the blogger I follow and I wasn't able to comment their last post, but I will try to keep up as much as I can ❤ But I know that commenting is useful and also a great way to let know the bloggers that you appreciate them, so I'm gonna give it priority.
READING
FOCUS ON SERIES || I've so many series that I need to complete… that I don't want to think about them. So next thing that I'm gong to do is to buy less random book and focus on serie, so when I end a certain book I will buy the next and read as soon as it arrives.
READ AT LEAST ONE HOURE A DAY ||  In the morning, during the afternoon, at night… I will read at least on hour. I noticed how I can be really fast with certain read and an hour would be great to go on with the novel if I don'tn have enought time during the whole day
READ 100 OR 150 BOOKS || I would love to dare with 200 but I know that I might never be able to do it again. So I will go with 100 – nor less – and maybe raise 150.
OF WRITING
FINISH TO EDIT THE FIRST BOOK || Has been ages since I siad: the book is finished. I'm a huge liar. Everytime I found something else to add or move, or delete. But right now I'm going to do the last edit and that's it. It would be amazing to find sensitivy readers in Italy, since there are few things that really bug me and the poin of view of a diverse reader would be amazing. But since there're non in my country, I will do what I've to do by myself.
WRITE THE SECOND BOOK || I was going to do it during last year, but I failed. Since I want to concentrate at first with the first book, then I'm going to write down the draft of this one.
TAKING PART TO NANOWRIMO || This time I don't want to enter with the intention to write but to edit and I'm talking about the second book. This objective may change if I'm not done with the second novel.
FIND AN AGENT || That's the huge step that is going to make understand if I will ever be able to publish in my country or I should try the do it translating my novel in English. I would love to be a published author in Italy, or maybe even trying the indie way but it's not something that I can do in this country.
WHAT DO YOU THINK? WHAT ARE YOUR RESOLUTION? DO YOU ALWAYS MANAGE TO COMPELTE THEM OR YOU TEND TO FAIL? DO YOU FEEL POSITIVE OR NOT?