Hello, bookish folks! Here I'm wih a lovely tag in which I was tagged the 14th of August – better late than nothing, right? – by Between the Pages. So, I'm not really good with introduction, so let move one.
Here are the rules:
Thank the person who nominated you and add a link to theri blog
Answer the ten questions asked on this post
Nominate at least five people do it also
Let your nominees know you nominated the,
Well, the link to Sarah blog is above, but : THANK YOU, SARAH. Yes, I'm screaming it. But since I don't know enough people here, I will nominate no one. Sorry, not sorry. Yes, I'm that kind of bad person. But maybe I will translated this tag to my italian blog and nominate people there. Is that fine, right?
---
People who rate books, without having actually read tthem, for reasons. Okay, this is more a reader to reader pet hates, but whatever. This count for one star reviews as much as five stars. Don't rate books you don't read. I could write oceans of post about how much this is wrong.
Mid change covers. I'm generally speaking, not trying to bring in diversity discussion or things like that. But I hate when the cover changes for apparently no reason. And format too.
Stupid writing of cliché – you can use them good, you know, dear writer? – and romance. I need another things but not romance.


---
A flying chair that move around all my garden. My portable hipster bar. A chalet with snow that auto build itself.
Harsh reality: my bed.
---
I started to read in English and ya books only two years ago. Basically I'm behing every famous series that you know and love. And I don't.
I'm not fond of Harry Potter series, yet I love the fandom and the merchandise. I'm a materialistic booknerd girl
I never read Percy Jackson and I don't plan to.


---
I don't actually cried but I nearly did, because I totally felt the not so good condition of The Upside Of Unrequited's major character. Plus I cry-giggled over one of the last and beatiful scene.
---
Still untouched, while I'm writing this post – on Saturday – and it's  Siege and Storm. Hastag for this… well:
#mixedfeeling
#darklingmustdie
#thedarklingisapervert
#If*****hatehim
#stopthelovetriangle
#alinadontfallforhim
---
I would like to eat and entire bar of chocolate but it's not thath healty, so sometime I grab a little muffin or a pastry. Most of them time – basically 90% – I only drink tea or coffee, so no food. Fresh drinks are also fine. Sometimes I drink beer or prosecco.
---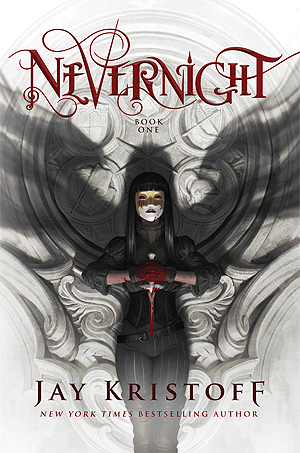 The Vagrant: just YES. A unique fantasy with dystopic and sci-fi element. Unique writing – not for everyone – but a great book if you love fantasy novels
The Borrible Trilogy: middle grade that no one know but I do. Gaiman, himself, said that this trilogy is the precursor of our modern urban fantasy. Think about it.
Nevernight: amazing. Sassy. Cat made of shadows. Blood. Massacre. Handsome people who have actual personality. Creepiness.


---
Taking a pic is basically impossible! My room don't get natural lights for most of the day, ergo the pic come out bad. Also, my shelf are narrow and tall, so not good for takning pictures. This will remain a mystery, no one will never know my shelfes
---
The whole universe
---
I don't know. Really, I've no idea. What could be so bad to be a secret? My biggest "secret" has been already wrote down: me and Harry Potter is a NO. Oh, yes: for more then four year I stopped being a reader and I only came back to my recent self, two years ago.
---
Well, it's all ❤ Hope you liked this tag and have fun. Happy Monday and rest of the day, bookish folks!